Last update March 21, 1999
To Realize the Vision of Jerusalem in our Lifetime:
The City of Peace, a House of Prayer for all the Nations

The New / Heavenly
Jerusalem

The Third Temple

Paradise Theme Park
Garden of Eden

The HOPE Art Gallery

The HOPE Roundtable

The New Israel

The Human
Reconstruction
Cyber Library

The HOPE Shop

High-Or Inc.

Links to Related Sites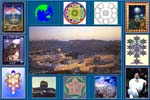 Graphic Site Map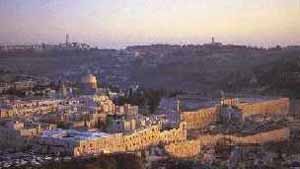 The HOPE invites you to participate in a broad community of people whose desire it to make earthly Jerusalem a realization of the prophets' visions. The new Jerusalem will be a source of teachings that lead to peace and harmony for the entire earth.

We welcome all who are inspired by Jerusalem's worldwide symbolic significance to make the prophet's vision reality. You can also become a partner in some creative and financially viable projects for Human Reconstruction.

FEATURE LINK OF THE MONTH:



The Twelve Tribes and the New Israel Project envisions how to make Israel the state of all its citizens, both actual and virtual residents. This means solving the civic rights problem of the Arabs of the land not by a Palestinian State (which is bound to cause them dismay) but by comprising Tribe(s) of The New Israel with its Twelve Tribes. Yet this also means The New Israel acting as The Virtual Universal Israel, which has virtual citizens in the whole world who share the aspiration for the reformation of all humankind through the agency of The New Israel.
Selections from The HOPE Art Gallery